The Alana
Hand-made platinum diamond Ring by village gem jewellers
Featuring 0.61ct in centre - D - Diamond
Surrounded by round Brilliant
and
Baguette Diamonds
The Elizabeth
Hand-made platinum and diamond engagement ring.
Featuring 0.51ct d-si - centre Diamond.
surrounded by round brilliant cut diamonds.
grain set halo on curved shoulders
Diamond Solitaire ring
18 CT WHITE GOLD CUSTOM DESIGNED SOLITAIRE RING. CENTRE Diamond = 0.81CT SURROUNDED BY 46 DIAMONDS TOTALLING 1.19 CT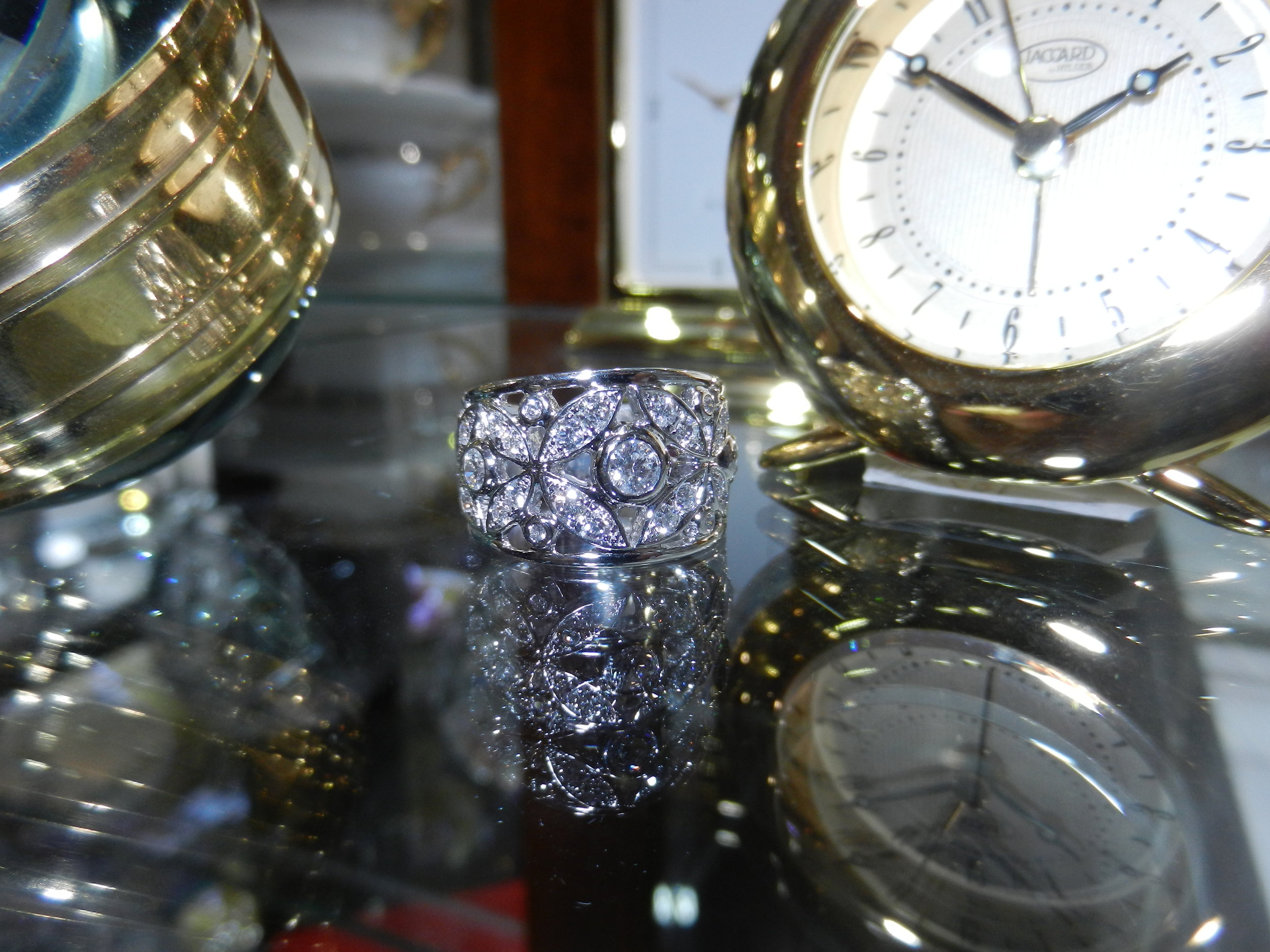 The KATHRYN
18ct White Gold Diamond Ring
Round Brilliant Cut Centre Diamond.
Surrounded by 40 diamonds totalling 0.80 CT
The kristina
18ct White Gold Handmade Pavé Set Diamond Ring
Set with 61 diamonds totalling 0.58ct
The Lucia
handmade Custom designed18ct White Gold side set with 10 round brilliant cut diamonds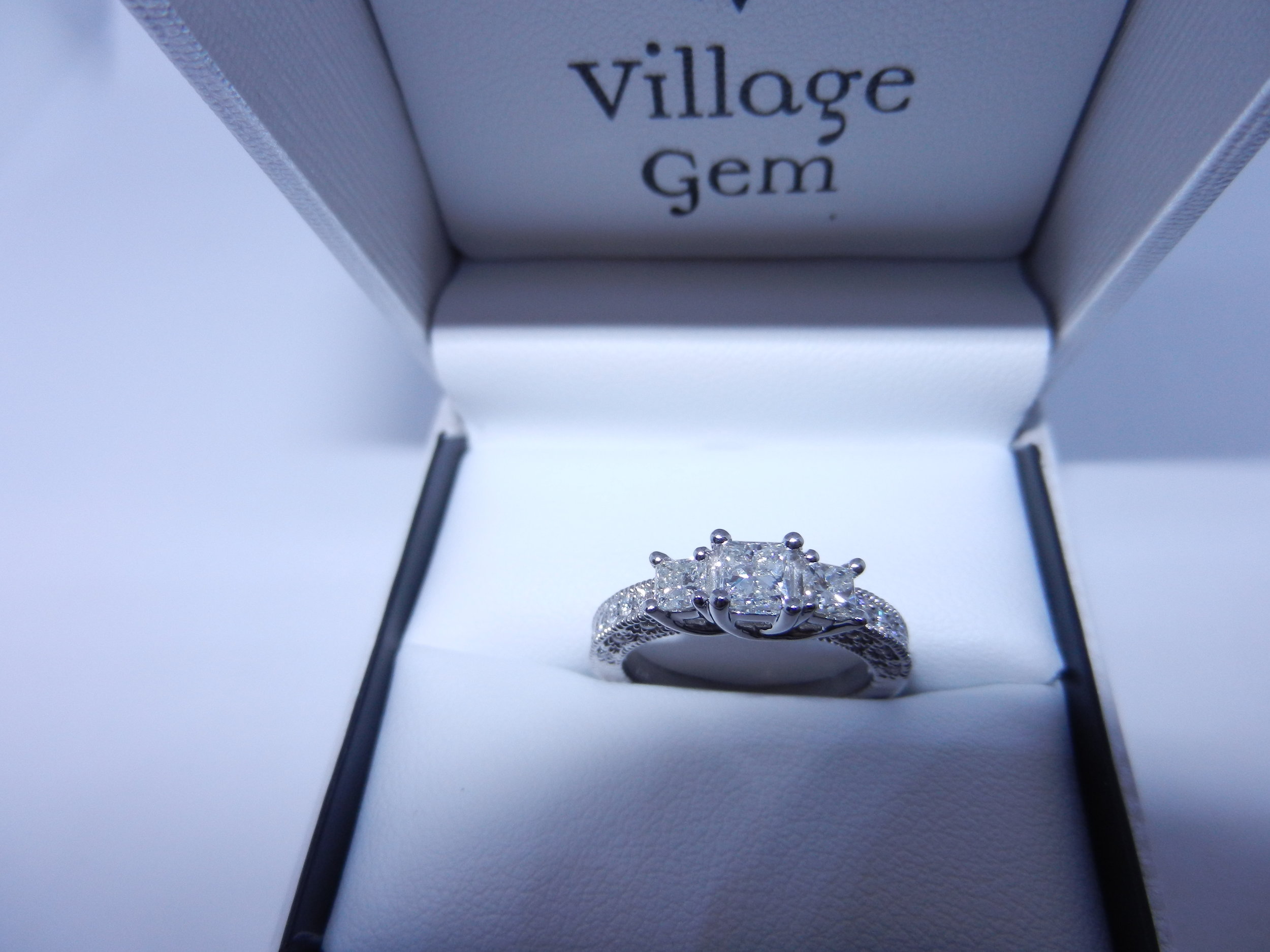 DIAMOND RING
18ct White Gold Diamond Ring set with 1.01ct Diamonds
THE HEART
18ct White Gold Heart Shaped Ring, set with 1.40ct Diamonds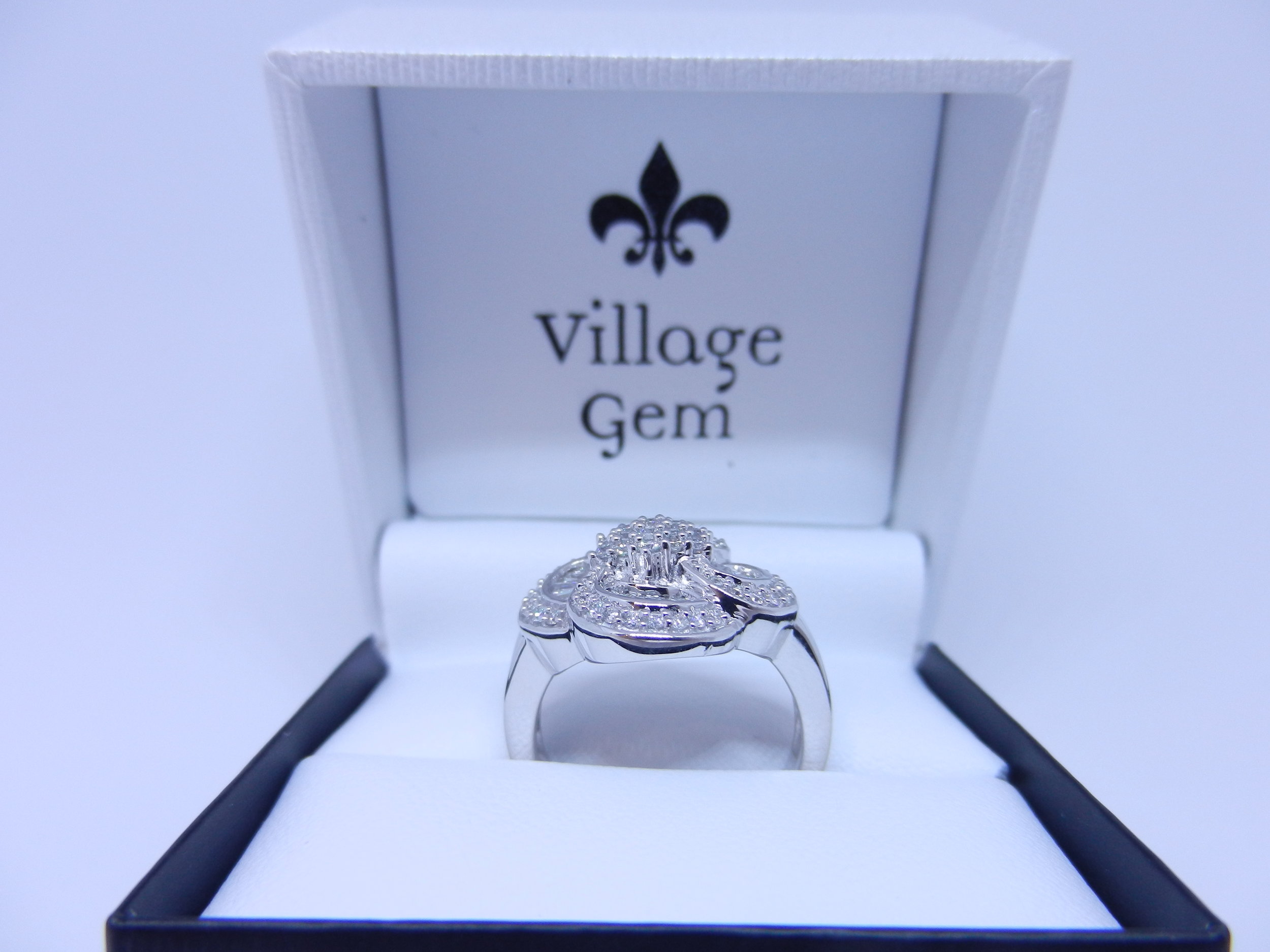 FLOWER DESIGN
18ct White Gold Flower Design Ring, set with 0.87ct Diamonds
18CT WHITE GOLD DIAMOND RING
Handmade 18ct White Gold Diamond Ring, set with 0.70ct DIAMONDS
THE CROSS OVER
18ct Yellow gold/White Gold Cross Over Ring, Handmade at Village Gem, featuring 0.60ct Diamonds
Engagement & Wedding Band 'The Cuvee'
Platinum Ring, featuring 1 tension set round centre stone ring, and 2 Round Brilliant Cut diamonds set into the split designed by Village Gem
Wedder made in Platinum to match
Cognac Diamond Ring
This Cognac Diamond, Rose Gold claw set ring, features an Argyle Chocolate Centre Stone and two Trapezoid White Diamonds on the sides
Wedder made in Platinum to match